Fresno State Emeriti and Retirees Association
Past events
Those attending our May 2023 Luncheon at the Smittcamp Alumni House greatly enjoyed the presentation by featured speaker Juan Felipe Herrera.
In March 2023, we were treated to a tour of the new (and very impressive) Lynda and Stewart Resnick Student Union.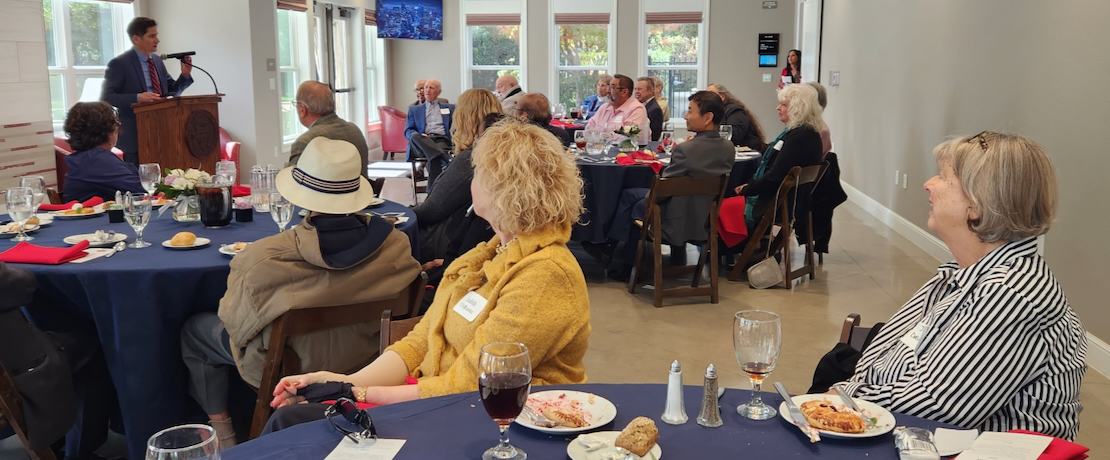 We were pleased to have our Fall 2022 Luncheon at the University House hosted by President Saúl Jiménez-Sandoval, who was also the featured speaker.