Women's Campus Connection
Founding Members
Shirley Melikian Armbruster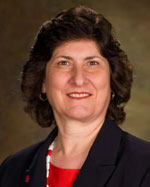 Shirley Melikian Armbruster is Associate Vice President for University Communications. Her office handles news, publications, web, social media, and campaign communications. She also provides media and public relations counsel to the President, Cabinet and various administrators. She joined the university in January 2001 after working for 20 years in the news industry.

Sharon Brown-Welty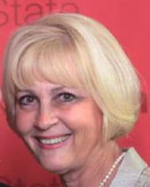 Dr. Brown-Welty is currently Dean of the Division of Graduate Studies. She was formerly Professor and Chair of the Education Research and Administration Department and the Director of the Doctoral Program in Educational Leadership in the Kremen School of Education and Human Development at California State University Fresno. She received her Ed.D. from the University of Pittsburgh focusing on Educational Policy, Planning and Evaluation and received her MBA from Indiana University of Pennsylvania. She teaches courses at both the master's and doctoral levels in Program Evaluation, Educational Leadership, Planning and Change in Education, Organizational Theory, Conflict Resolution, and other leadership specialization courses. In addition to her teaching and administrative responsibilities, she is the Director of the Center for Research, Evaluation, Assessment, and Dissemination (CREAD). Through this center she provides evaluation and assessment services to school sites and for large grant projects and both community colleges and the university level. She has published in numerous indexed, peer-reviewed journals, and has recently had two book chapters accepted for publication. As director of the doctoral program she has represented the CSU at the Carnegie Project on the Education Doctorate and is a member of the CSU System Doctoral Advisory Board.

Vivian Franco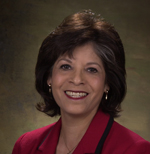 Vivian Franco has been the Director of Admissions, Records, and Evaluations since 1998; is the Associate Dean for Educational Equity and Transfer Programs; and has been the Assistant Coordinator of the Educational Opportunity Program at the CSU Office of the Chancellor for 21 years. She has been involved with higher education educational equity issues for over 30 years.

Annette E. Levi
Annette E. Levi is a professor and department chair of Agricultural Business at California State University, Fresno. Her specialty is in agricultural marketing with a focus on how various demographic characteristics impact food choice. Currently she is working on development toward integrating international agribusiness cooperation more fully into the Fresno State program.

Janell Morillo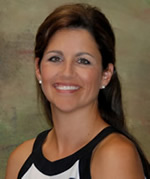 Janell Morillo is the Coordinator of the Liberal Studies Program (Academic Program for elementary teaching), Director of the Education Student Services Center in the Kremen School of Education & Human Development, and a Lecturer in the Department of Counselor Education and Rehabilitation at California State University, Fresno. With over 17 years of experience in higher education, her areas of expertise are in Student Services and Academic Advising. She is currently working toward completion of a doctorate in Educational Leadership.

Jenelle Pitt
Jenelle Pitt is an Assistant Professor in the Department of Counseling, Special Education and Rehabilitation. Her research interests include (a) cultural diversity and multiculturalism, (b) rehabilitation counselor preparation, and (c) organizational behavioral practices in state vocational rehabilitation agencies.

Cynthia Teniente-Matson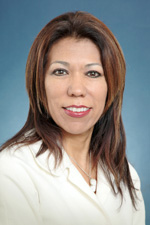 Cynthia Teniente-Matson became the Vice President for Administration and Chief Financial Officer of the university in March 2004. She came to Fresno State from the University of Alaska, Anchorage, where she served as Vice Chancellor of Administrative Services. Over a 15-year career at the University of Alaska, she held numerous positions including Associate Vice Chancellor for Budget and Finance and Director of Business Services.
Matson's responsibilities at Fresno State include financial services, capital projects, facilities management, human resources, information technology, University Police Department and auxiliary services. She serves as chair of the California State University, Fresno Association, Inc. Board of Directors and serves on numerous other campus committees.
Matson has over two decades experience in higher education and holds multiple leadership positions. She is the current board chair of the National Association for College and University Business Officers (NACUBO), a role she says is a great honor and a privilege. She currently serves on the Central Valley Business Incubator (CVBI) and United Way Boards of Directors. She is senior past president of the Western Association of College and University Business Officers (WACUBO). Matson has a wide range of public service including past-chair of the Fresno Council of Government's Measure C Citizens Oversight Committee and past board member for Leadership California, and Special Olympics of Alaska amongst others. She also served as a Judge for the Miss California Pageant. She is a regular speaker at conferences and seminars. Matson also chairs the California State University Risk Management Authority, a separate quasi-public entity which oversees all pooled group insurance and related risk management functions.
Matson earned her Bachelor of Arts in 1989 from the University of Alaska Fairbanks in Management and her Master of Business Administration from the University of Alaska Anchorage in 1998.

Peggy Trueblood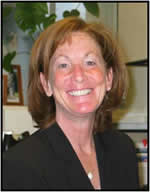 Dr. Peggy Trueblood, is a Professor and Department Chair for the Department of Physical Therapy. She joined the faculty as an Assistant Professor in 1994. She received her Doctorate at the University of California, Los Angeles in Neurophysiology. She has taught and conducted research in the area of neuroscience for over 25 years. Dr. Trueblood also has a Masters in Kinesiology from UCLA and a Masters in Physical Therapy with a Specialty Certificate for Evaluation and Treatment of Neurological Disorders from the University of Southern California. She has a certificate in the evaluation and treatment of vestibular disorders and has been a clinician since 1979 with an emphasis in neuro-rehab for balance and gait disorders. Dr. Trueblood is the founder and director of the Gait, Balance, and Mobility Center at Fresno State where graduate physical therapy students develop skills in the evaluation and treatment of persons with balance and gait disorders. She performs clinical research in the area of balance and gait retraining for persons with neurological and non-neurological balance disorders. Most recently, her research has been in the area of fall prevention for older adults with balance and gait problems. Dr. Trueblood is a faculty member for the Fallproof™ Balance and Mobility Specialist Instructor Certification Training Program operated by the Center for Successful Aging at California State University, Fullerton.
In addition to her accomplishments in the area of research, Dr. Trueblood was the facilitator for a joint doctoral program with UCSF in 2006 and currently is leading the department in the implementation of a 3 year independent post-baccalaureate Doctor of Physical Therapy (DPT). She teaches graduate level courses in the physical therapy master's and doctoral degree programs. She also continues to teach clinicians in the profession of physical therapy and gives numerous lectures to the community each year. She has served this university in many capacities and received the CSUF Provost Award for Faculty Service in 2003.
Jenny Whyte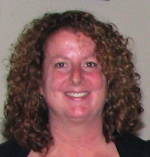 Jenny Whyte, Coordinator of the Women's Resource Center, has numerous years of experience working to end violence against women as well as working with at-risk youth in residential education. Her interests include educational leadership, student affairs, equality, travel and adventure.

Lynnette Zelezny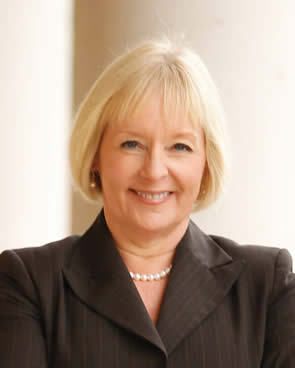 Professor Lynnette Zelezny earned her Ph.D. in Psychology from the Claremont Graduate University and her M.B.A. with distinction from the Craig School of Business at Fresno State. In addition, she is an ACE Fellow and has professional certificates in Management from Harvard University and Executive Leadership from the Wharton School of Business. Professor Zelezny began a new appointment as Associate Vice President of Continuing and Global Education and Associate Provost in January 2012. She has served as the Dean and Associate Vice President of Continuing and Global Education, Associate Dean in the Craig School of Business, Chair of the Department of Psychology, and as the Chair of Chairs at Fresno State. She has served at Fresno State for 23 years earning numerous teaching, research, and mentoring awards including Carnegie U.S. Professor of the Year nominee.