Fresno State Lesbian, Gay, Bisexual, Transgender + Allies Network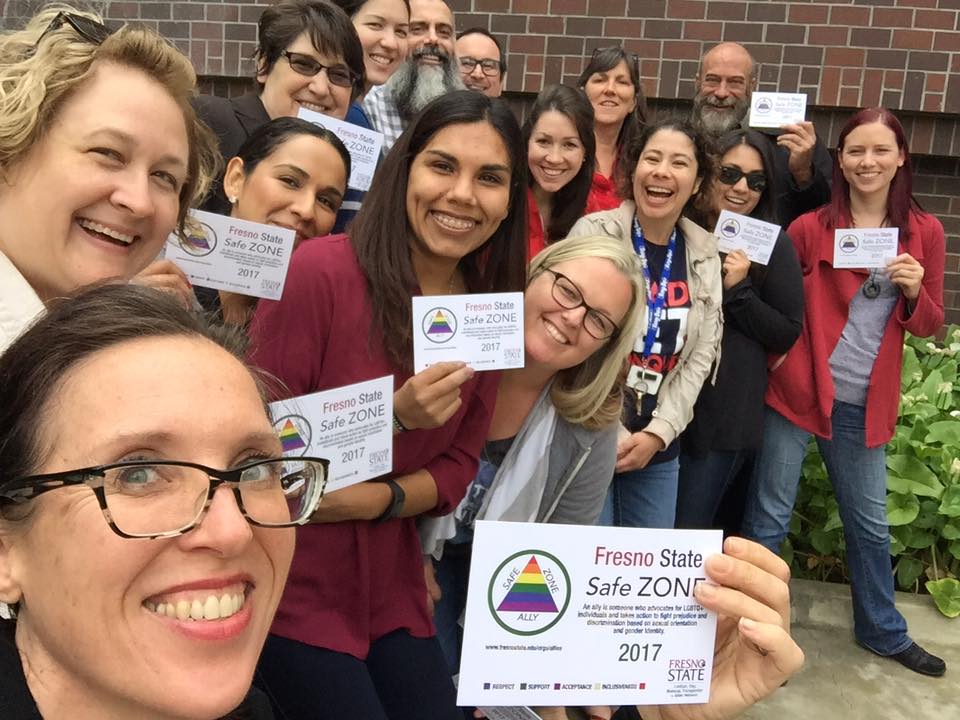 Fresno State Lesbian, Gay, Bisexual, Transgender + Allies Network
Fresno State's LGBT+ Allies Network is a faculty and staff group promoting awareness of LGBT+ issues and social change on campus and in the community.
LGBT+ Allies Network Spring 2022 Meetings
Meetings: First Wednesday of each month, beginning February 2nd, from 1 p.m.-2 p.m.
Zoom access invitation information can be found on the events page.
Click on our events page for a calendar with dates of upcoming events. Including our Social Meetings at Mad Duck on the 2nd Friday of each month.