Fresno State LGBTQ+Allies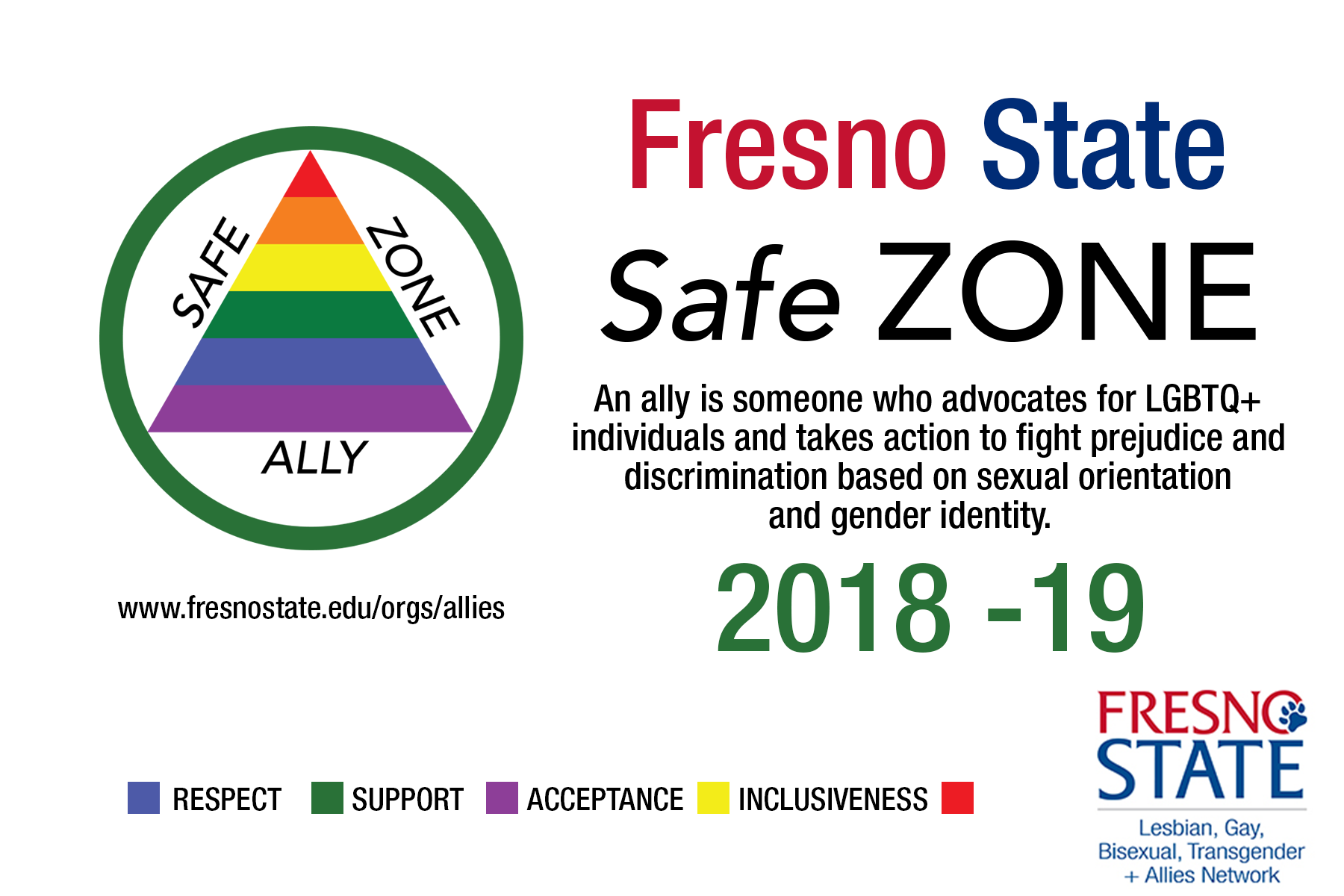 Safe Zone Training
What are "Safe Zones?"
Safe Zones at Fresno State are individuals or spaces that are safe, open, and welcoming to members of the LGBTQ+ community. These ares are indicated by a badge indicating that the representatives have attended a specific number of events to become more familiar with concerns of and ways to advocate for the LGBTQ+ community.
How do I become a member?
To become a member of the Fresno State Safe Zone program, you must attend the Safe Zone introduction module, offered several times each semester, along with 2 approved LGBTQ+ campus events. Membership must be renewed each year by attendance of events.
We are currently reorganizing the Safe Zone program and hope to announce future dates later in Spring 2022.