Latina/o Faculty and Staff Association
BOARD OF DIRECTORS 2020-2021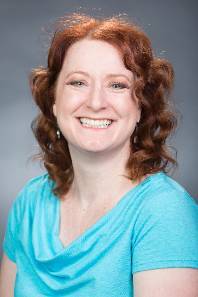 Dr. Yolanda A. Doub
President
(Spanish)
Dr. Yolanda Doub is a Professor of Spanish in the Department of Modern and Classical Languages and Literatures at Fresno State. She teaches Latin American literature and culture for undergraduate and graduate students both within the major and as GE. Her research focuses on coming-of-age stories in Latin American and Latinx literature and film.
A native of East San José, California, Yolanda grew up in the public school system before beginning her undergraduate studies at Santa Clara University, where she graduated with her BS in Psychology and Spanish. After working as a staff member for several years in a law firm in San José, she moved to Colorado for her graduate studies, receiving her MA and PhD in Spanish from the University of Colorado at Boulder. As one of the few Latina graduate students at the time, she worked as a graduate mentor for both the McNair Scholars Program and the Summer Minority Access to Research and Training (SMART) program at CU Boulder. Since joining Fresno State in 2005, she has continued to seek opportunities to collaborate with Latinx faculty, staff, and students.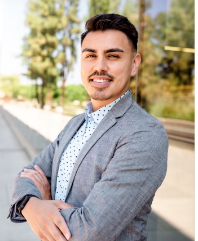 Estevan Parra Guerrero, M.A.
Vice President
(Cross Cultural and Gender Center)
Estevan Parra Guerrero was born and raised in South Central Los Angeles. After moving to California's Central Valley to pursue higher education, Estevan completed his undergraduate studies in Business Administration and his master's degree in Higher Education Administration and Leadership program at California State University, Fresno. While an M.A student, Estevan honed his leadership skills as the operations manager for an American Fortune 500 company. He devotes himself to giving back to the community, volunteering for Fresno Reads, Upward Bound, Youth Leadership Institute of Fresno, and Big Brothers Big Sisters. Working with these programs allowed Estevan the opportunity to promote the importance of educational and social justice.
His passion for art, diversity, and inclusion inspired Estevan to complete his graduate research project on the role of ethnic organizations in the higher education experiences of Latino/a students. Now the Coordinator of LGBT+ and Gender Programs and Services for the Cross Cultural and Gender Center at Fresno State, he has taken the initiative to codevelop and facilitate the first men of color/men mentorship program.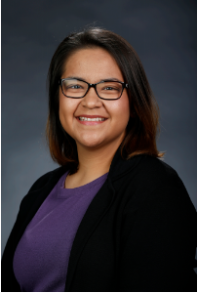 Aide Navarro, M.A.
Secretary
(Research and Graduate Studies)
Aide Navarro is a Graduate Degree Specialist with the Division of Research and Graduate Studies who completed an undergraduate degree in Psychology and an M.S. degree in Counseling at Fresno State. Upon graduating with her graduate degree, she received the highest distinction as the recipient of the Graduate Dean's Medalist for the Kremen School of Education and Human Development.
She attributes developing a passion for empowering students to pursue a higher education to her very own transformative experience as a first-generation college student at Fresno State. Today, Aide advises graduate students as they navigate through their graduate experience from the point of admission through the point of graduation.
Her favorite time of the year on the Fresno State campus is that of the, much anticipated, welcome week at the beginning of fall semester as well as the monumental experience of commencement at the end of spring. She looks forward to celebrating with students and their families at the Chicano/Latino Commencement Celebration at the end of each year when volunteering behind the scenes.
As a family oriented Fresno native, Aide enjoys spending time with friends and family outside of work. In her free time she enjoys meeting with her book club for in-depth discussions. Her crafting hobbies are extensive, recently starting a "Crochet with Friends" group to connect with colleagues.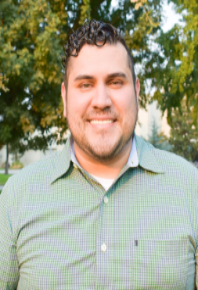 Edgar Parrilla, MBA.
Treasurer
(Research and Graduate Studies)
Edgar Parrilla was born and raised in the Central Valley in the city of Visalia. Growing up, Edgar worked in his family lawn care business, working weekends, summers, and winter breaks. With his parents emigrating from Mexico in search of the American Dream, his parents encouraged education and professional growth. This motivated him in pursuing an undergraduate degree in Business Administration in Accountancy and his Master's in Business Administration at California State University, Fresno.
Edgar began working as a student assistant in the Office of Research and Sponsored Programs in 2014. After graduation, he was hired on and currently holds the Grants and Research Analyst position in the Division of Research and Graduate Studies - Research and Sponsored Programs. Edgar holds a position as an Adjunct Business Instructor at a local community college after hours.
During his free time, Edgar enjoys spending time with his family and friends. Some of his hobbies are hiking around the beautiful state of California and traveling. Edgar identifies as a servant leader who takes pride in serving others, by leading with the heart.