Fresno State Staff Assembly Executive Committee (SAEC)
Welcome to the Fresno State Staff Assembly Executive Committee page! Our mission is to promote strong ties, both professionally and personally, among staff members on campus.
We provide Fresno State staff great opportunities for community engagement, collaboration and networking through service projects and activities.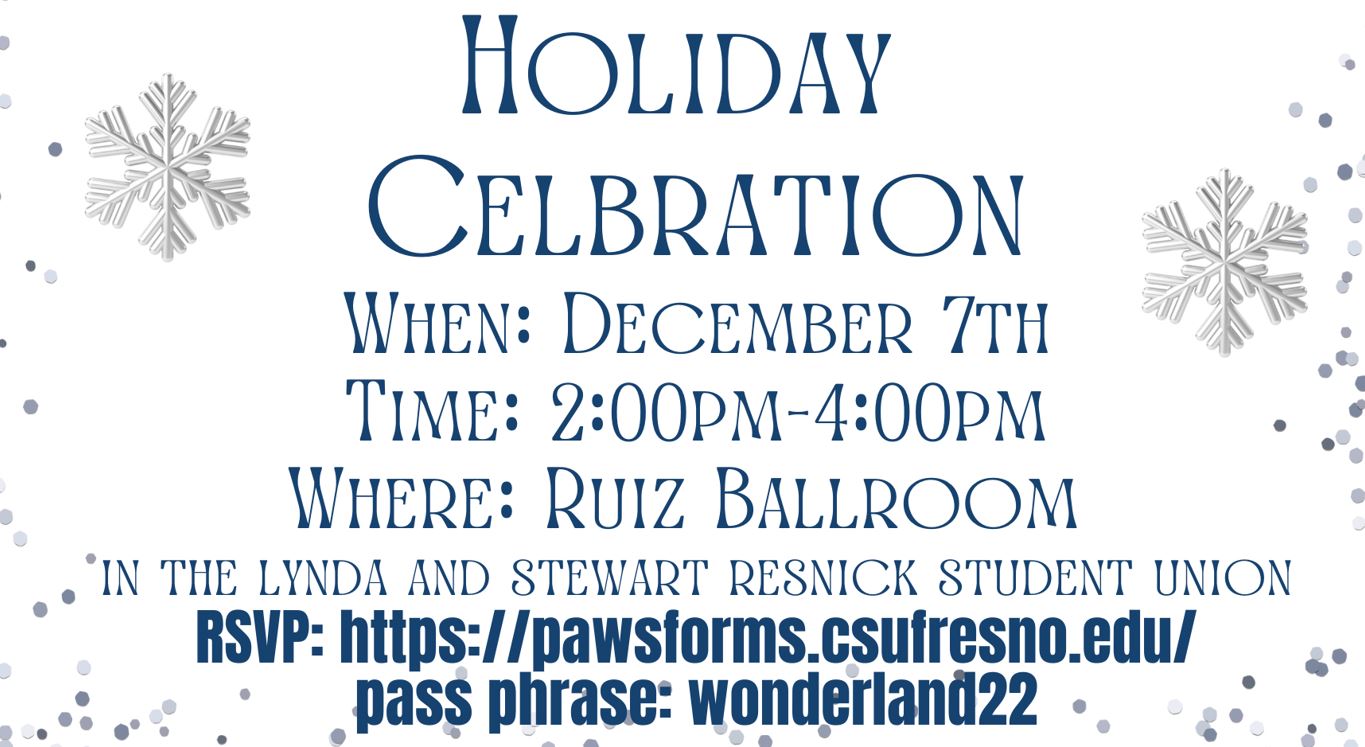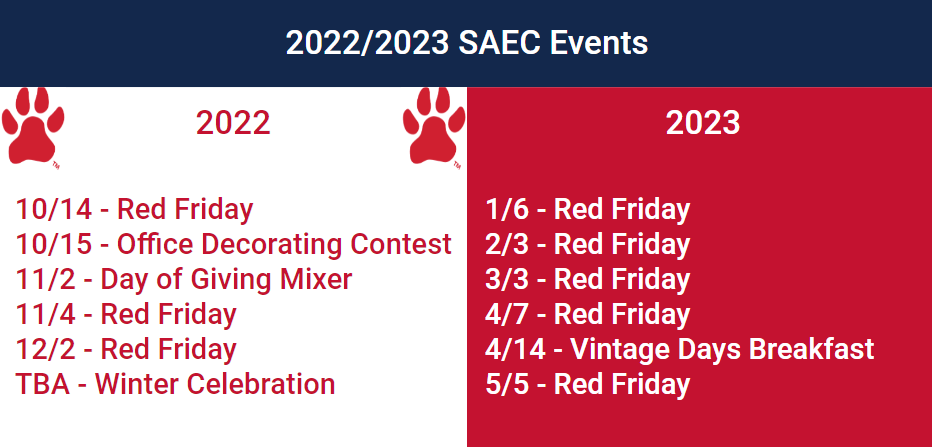 Events, Fundraisers and More!
---
Social Media
The application process is simple:
1) Complete the one page application below, have your supervisor sign/approve your application and then email to Belinda Munoz at: bemunoz@csufresno.edu
2) Meet with members of SAEC to learn about the committee and its opportunities
3) Wait for us to contact you to share the next steps
Join US,
Belinda F. Munoz
Chair, Staff Assembly Executive Committee
bemunoz@csufresno.edu
559.278.2066
Most events are sponsored by the Fresno State Staff Assembly Executive Committee. Fresno State encourages persons with disabilities to participate in its programs and activities. If you anticipate needing any type of accommodation or have questions about the physical access provided, please call the Office of Organizational Excellence at 278-5330 in advance of your participation or visit.